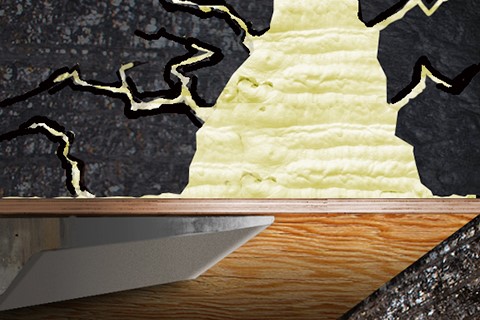 Strata Worldwide
8800 Roswell Road
Suite 145
Sandy Springs, GA 30350
(770) 321-2500
(877) 691-6601
(770) 321-2520
www.strataworldwide.com

Company Spotlight
Strata GEOTECH
Products and services centered around the physical strata of the working environment and includes construction, repair, support and problem solving of your excavations.
With a variety of technologies, products and specialty chemicals from established chemical partners, Strata is there to support your operations.
Specialty Chemicals, Resins and Liners
Water Control - Diversion and Stopping
Waterproofing - Spray-on Liners. Polymer Rubber Spray-on & Injectable
Rock Consolidation - Crack and Fault Repair. Gravel and Sand Stabilize.
Ground, Roof, Structure Stabilization & Support - Including high compressive strength injectables
Cavity and Void Fill - Low and high compressive strength foam options
Concrete Placement
Strata offers a full range of differentiated concrete products for a variety of projects and applications above and below ground.
Cellular Concrete
Modified Shotcrete – low dust
Shotcrete Admixtures
Shotcrete Strux fibers
Cementious Grouts
Concrete Canvas®
COMPANY INFORMATION
REGIONAL OFFICES

480 South Geneva Rd
Vineyard, UT 84059
O: 724-745-5030
130 Technology Drive
Canonsburg, PA 15317
O: 724-745-5030
705 West Main Street
Ridgway, IL 62979
O: 618-272-7220
To Top