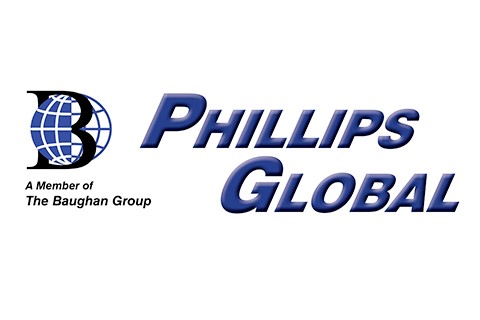 Phillips Global


Company Description
The Baughan Group was first formed in 1996 with the purchase of Coal Age, a manufacturing and underground machinery rebuild facility located in West Frankfort, IL. We have since expanded our footprint into the world market with facilities in West Virginia, Colorado, Illinois, South Africa, and Australia to become one of the largest mining parts suppliers and mining repair manufacturers in the world. We are proud to call Beckley, WV the headquarters of our global operations.
In 2020, The Baughan Group acquired the assets of Phillips Machine Service – a company founded by brothers Jack and Jim Phillips in 1976, that matured into one of the largest full-service companies of its type in the industry. This acquisition positioned The Baughan Group Companies to provide new OEM mining equipment, machine rebuilds and refurbishments, replacement parts, service exchange components, gear manufacturing, and support to the international underground mining community.
Now known as Phillips Global, our facilities are equipped with state-of-the-art machining centers. Our remanufacturing capabilities provide the mining industry with a one stop shop for most of your mining machinery needs. Phillips Global's modern machine tools, highly motivated and skilled employees, pride of craftsmanship, dedication to quality, and service after the sale are what makes Phillips Global successful. We offer immediate response and efficient service, around the clock. Our multi-machine concept means you'll never have to wait during an emergency.
For custom machine work, no one can match Phillips Global! Our locations are staffed with certified and highly skilled Machinists, Fabricators and Welders that operate a variety of precision equipment. Lathes, milling machines, industrial drill presses, index machines, VTL's (vertical turret lathes), vertical boring mills, shears, engine lathes and pattern torches are all operated by a team with extensive abilities to re-thread, repair and rebuild an assortment of components for your industrial equipment.
Our goal is to get our customers back in production as soon as possible. We are committed to listening to our customers' needs through underground inspection and consulting. We look forward to serving you.
Categories
Coal Preparation Equipment

Coal Preparation Equipment

Coal Support Services

Conveyors

Equipment Sales & Rentals

Equipment Sales & Rentals

OEM Supplier
To Top