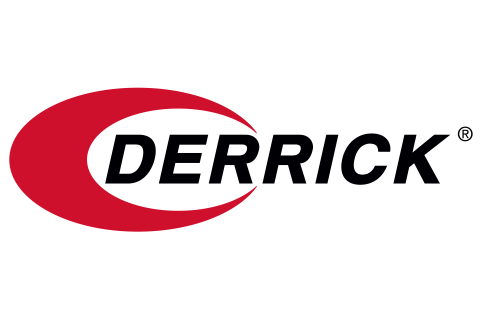 Company Description
For decades, Derrick® Corporation has successfully commercialized several advanced
screening technologies in the coal industry. Our current state-of-the-art fine screening
technology achieves high-efficiency classification as fine as 45 microns. As a result, Derrick has
helped numerous processors in the US and globally with producing cleaner coal, improving
clean coal recovery, lowering coal moisture, decreasing dewatering costs, and eliminating
tailings ponds. So whether your need is desliming, scalping, sizing, dewatering, or recovering
coal/coke fines from settling ponds, Derrick has a proven solution.
Derrick has once again redefined high capacity, high efficiency, fine particle wet screening with
the introduction of the SuperStack®. With eight decks operating in parallel and an innovative
Front-to-Back (FTB) tensioning system, the SuperStack has a demonstrated capacity up to 3
times that of the best fine screens currently available. Moreover, the added capacity comes with
only a slight increase in the space required per machine, significantly reducing the total capital
and installation cost and OPEX for any screening installation. Coupled with Derrick Polyweb®
screens, the SuperStack provides a unique combination far above the nearest competition.

The development of fine mesh, high open area, and urethane screen surfaces is perhaps one of
Derrick's most notable contributions to the science of fine particle separations. While all
urethane screen panels are well known for their abrasion resistance, only Polyweb
high-performance surfaces combine long life, anti-blinding properties, capacity, and precision,
rivaling conventional woven wire screens.
Categories
Coal Preparation Equipment

Coal Preparation Equipment

Materials Handling

Minerals

OEM Supplier
To Top