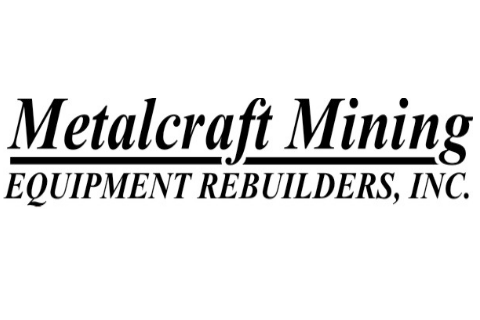 Metalcraft Mining Equipment Rebuilders, Inc.
Company Description
Mining Equipment Remanufacture, Recondition and Repair
Our services for industrial underground mining equipment cover complete remanufacturing, reconditioning and repair. We remanufacture all types of underground mining equipment incorporating the latest design changes and updates. We also fabricate new frames. We recondition and repair equipment to customer specifications working with each customer's needs and budget.
Custom Metal Fabrication
Our qualified team is available to help you with any fabrication needs you may have. We fabricate new frames and machine sections for underground mining equipment. We can also perform custom fabrication work outside the mining industry.
Crawler Drive Assemblies
We fabricate crawler drive assemblies (Cat Drives) retrofitted for use on certain underground mining machinery.
Equipment Sales
We buy and sell used underground mining equipment. Our used equipment can be remanufactured, reconditioned or repaired as best suits your needs.
Categories
Coal Support Services

Conveyors

Equipment Sales & Rentals

Equipment Sales & Rentals

Minerals

Mining
To Top